Photo © Jeff Albom 2011
All the little one needs is [amazon_link id="B000FIVQBO" target="_blank" ]wings[/amazon_link] and an [amazon_link id="B0044ASDQA" target="_blank" ]arrow[/amazon_link].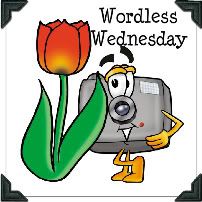 Visit the new Wordless Wednesday HQ!!
As long as you are here, please Just one click to for Laugh Quotes

Did You Play True or False yesterday? If not head there now before looking at the hidden answer. If you did, as promised here is the False Story. Use your mouse to click and drag over the block of black to reveal.

Story #2 was false. Sorry there were no huge streaks of brown on my walls. Thanks for playing
(next post) I Win! I Am the Family Obstacle Course Champion! >>