Yikes, a teenager in the house. I knew trouble was coming when she turned 13 in December. We are homeschoolers, so I thought that bought me a little bit of time. Well it's been 6 weeks since we got a teen and now I have been called a "fat pig." Funny thing is it wasn't by my teenager, but rather an outsider. Now, my teen is far too classy to insult mom like that.
So today we are at home and hear the music of the "Mr. Whippy" the ice cream truck, coming down the street. It is a lovely summer day, so why not. I guess it was a little hot for Mr. Whippy as the soft serve was just a little too soft. Complicate that with an ice-cream dip in that warm hard shell chocolate, and we had a rapidly melting treat. There we were, eating and walking back up the long drive (well I was hobbling, as I still have that annoying boot on my leg) with vanilla soft serve dripping down our hands and chocolate bits escaping. Now, I am sure it was not too attractive, and really rather entertaining. I know what the rest of the family looked like and I am sure I looked the same. So, this is the moment when my subtle teen, remembering the amusing expression I had on my face the first time it was said,  chooses to add,
"Gee Mom, you can write about this in your fat pig blog post."
So, did she call me a fat pig, I would say not. Technically she didn't call me any names, instead she was being helpful by offering me a blog topic. Yea right. Who believes that?
Fast forward a few days and we run into a friend with his daughter.  The little girl very politely looks at me and says, "You look just like my grandma?" Before I even had a chance to let that "OMG, I am not aging well" comment sink in, my daughter, who remembers that look on my face from the other two "fat" comments, couldn't resist asking me,
"Is her grandma fat?"
Maybe I should try Rodney  Dangerfield's solution:
"I found there was only one way to look thin: hang out with fat people." — Rodney Dangerfield
At least my clothes haven't started talking to me yet.  Have you seen this new line from Sandyspider – it is very funny.
.
More great comedy shirts that I would be proud to wear: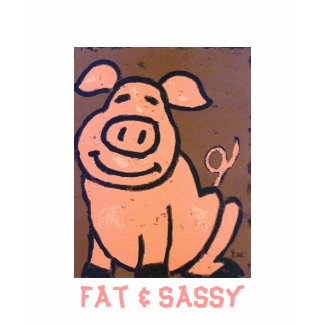 Fat & Sassy T-Shirt by ronaldyork
.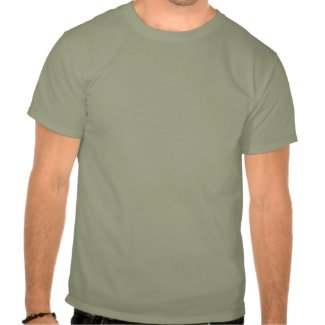 The New Sexy by ShamelessThreads
.
You're Not THAT fat by BunnyBoiler
.
To see more of my favorite shirts, please visit the Laugh Quotes Funny Shirts Store
Please Click to vote for me every time you visit (once per day maximum)!

<< Why Can't Guys Keep Secrets?